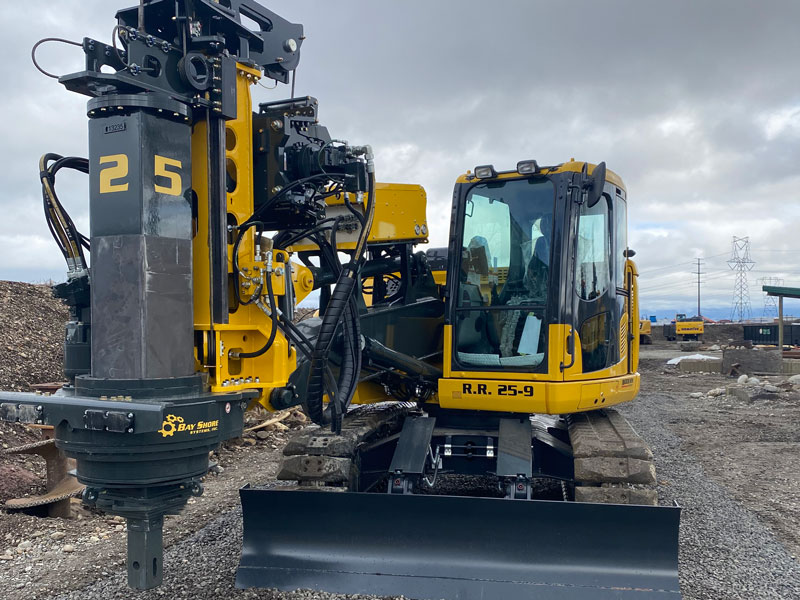 What is the TR25 best for?
Bay Shore Systems' TR 25 series is designed for challenging drilling applications, including foundation drilling, power line and utility foundations, battered and raked holes, and rock drilling. And thanks to its light weight, the TR25 can be transported on a standard 5-axle truck.
What is the TR25 Capable of?
The TR25's small size and weight doesn't mean its lacking in power—it can generate up to 25,000 foot-pounds of torque, drilling holes up to 60 inches in diameter, to a maximum depth of 50 feet. Get the drilling power you need anywhere on the jobsite, without time-intensive disassembly and transport. With a footprint a fraction of the size of most drilling systems, the TR25's ability to go anywhere on a site is unparalleled.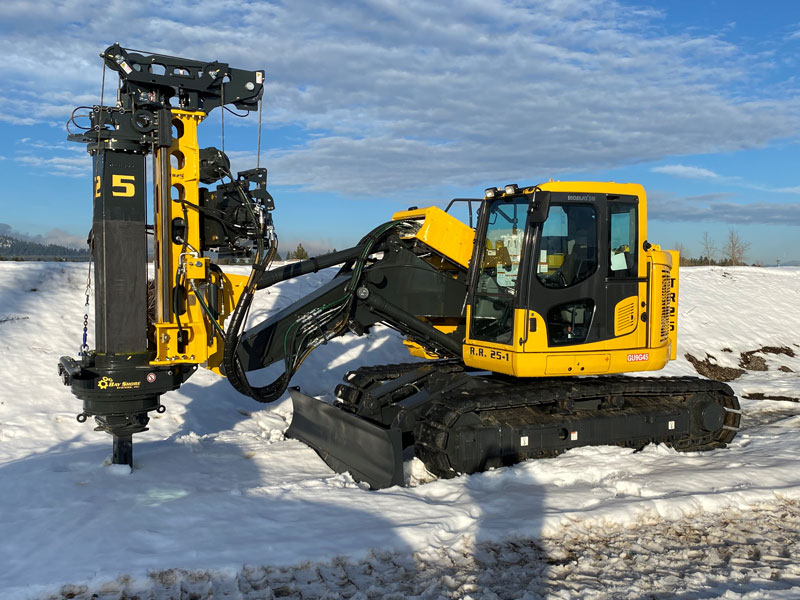 Get in touch with us today, and we'll help you find the best equipment to achieve your drilling job!